The Nissan LEAF eligible for the $ 5,000 iZEV rebate on May 1st
April 30 2019,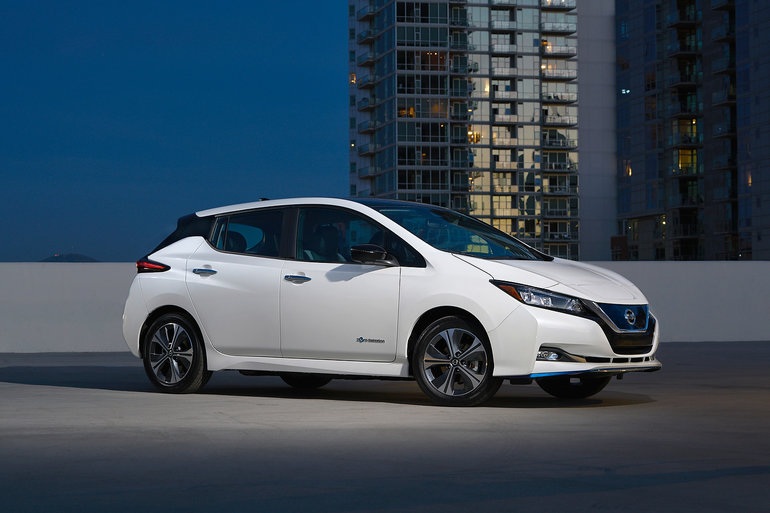 The best-selling electric car in the world will be even more affordable thanks to a new discount that will make its purchase even more appealing. Announced a while back and confirmed in April, a new incentive program for the purchase of a zero emission vehicle has finally been confirmed by the Government of Canada and will come into effect on May 1st.
This program provides for a rebate of up to $ 5,000 on the purchase of a rechargeable electric or hybrid vehicle with a battery that exceeds 15 kWh. The Nissan LEAF comes standard with a 40-kWh battery while the Nissan LEAF PLUS gets an even larger battery with 62 kWh. In both cases, the Nissan LEAF will be eligible for a maximum rebate from the government of Canada.
This discount is also available when we lease the car for 48 months. Discounts of $ 3,750, $ 2,500 and $ 1,250 are available for leases covering 36 months, 24 months and 12 months respectively.
The 40-kWh battery allows the LEAF to travel up to 242 kilometers while the LEAF PLUS and its larger battery offer 363 kilometers of range.
Entirely redesigned last year, the Nissan LEAF is considered to be the pioneer of electric cars in Canada. More than 5,700 Nissan LEAFs were sold last year, an increase of 506 percent compared to the previous year. With this new discount, sales of the LEAF are expected to be even higher and more impressive this year.
"Nissan Canada is delighted by this announcement, as it will lead to major progress in the adoption of EVs, and ultimately a more sustainable future," says François Lefevre, chief marketing manager, Nissan LEAF. "As leaders in the EV space, Nissan is continually innovating and striving towards our vision of a zero-emissions future. Support of this sort by the government is just an additional reason for us all to keep working towards a cleaner tomorrow."
Check out the brand-new Nissan LEAF today at Half-Way Motors Nissan!