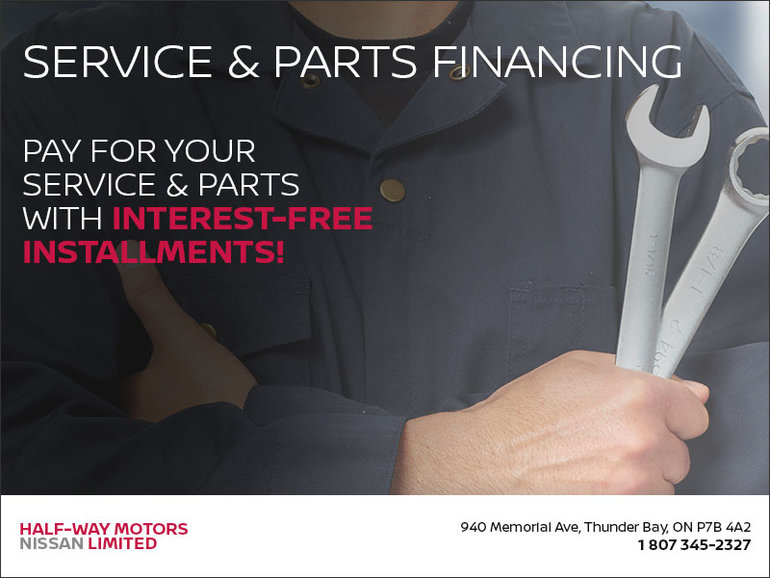 Are you looking to have maintenance work performed on your Nissan vehicle?
If so, you are in luck because you will now be able to pay for your service and parts with interest-free instalments!*

No need to wait:
Or, fill out the form below to be contacted by one of our specialists!
Certain conditions may apply. Contact us to learn more.